Guild
Guild:
Category:
Website:
Created On:
2013-04-22 07:03:16
Members:
5232
Manager:

Richard Ham

United States
Washington

CLICK THIS BEAGLE if you're looking for in-depth gameplay video run-throughs! :)

Collections:
Browse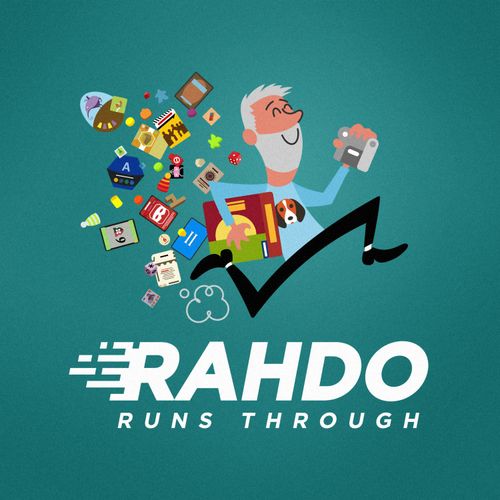 A video series devoted to demonstrating what it *feels* like
to play the latest and greatest board and card games on the market.
Patreon!
If you enjoy the show and want to support it, head over to my crowdfunding site for some exclusive rewwards!
FAQ!
Some Frequently Asked Questions
Full Disclosure
A few words about my procedures behind running through games
The Runthroughs
The geeklist that started it all, with links to every video I've done. Subscribe and you'll always be notified when new games are covered
The Other Stuff
The "other" video geeklist, where I announce every non-runthrough video I put out (including corrections vids, convention previews, interviews, and all sort of misc. stuff). Subscribe again to stay in the loop!
Coming soon!
An up-to-date thread devoted to tracking which games are next to be run through
The Director's Chair
The results of all the RRT backer voting that goes on every month
Rahdo Talks Through
Monthly audio podcast
No More Mister Nice Guy
For those who feel that I never review games that we don't like
Rahdo Runs Through►►► The 2020 Games of Interest
The titles I'm most excited about that are coming out this year. Note, this list is maintained by Adrienne Dong and is comprised of games listed in "mega preview" podcast episodes :)
REQUESTS!!!
A geeklist where everyone can make requests for what to cover next. Make your case and sway the voters (and/or me!)
Top 10 Suggestions
A thread I keep running that folks can use to request topic for me (and Jen) to cover in top 10 countdown form!
The Final Countdown
For those who are curious, here's a list of every game we currently own, ranked based on our favs to play, with links to runthrough videos where available (thanks to BGG user andvaranaut for this awesome bit of scripting) :-)