Guild
Guild:
Category:
Website:
Created On:
2015-03-01 22:33:05
Members:
3
Manager:
Collections:
Browse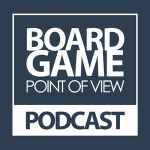 Join our young team of college aged, tabletop, super heroes (plus a slightly older moderator) as they manage the mean streets of the board game industry. With special introductions from Plaid Hat's own Alex Eding, the Board Game Point of View strives to be one of the best new podcasts for this fast growing hobby.
Check us out on iTunes and at BGPOV.com
This page does not exist. You can edit this page to create it.