Guild
Guild:
Category:
Website:
Created On:
2017-04-09 05:48:29
Members:
22
Location:

Addr1:

C/Virgen de Belén, 5

Addr2:

Local 1

City:

Málaga

State/Province:

Málaga

Country:

Spain

Postal Code:

29004

Manager:

Qualith

Spain

Grayscale

Soy tu Vecino

Collections:
Browse
Lex Ludi Malacitana, Asociación Cultural de Juegos de Mesa y Ocio Alternativo de Málaga.
Lex Ludi Malacitana, Cultural Association dedicated to promoting board games and alternative entertainment in Malaga (Spain)
La Asociación Cultural Lex Ludi Malacitana nace en Málaga a principios de 2012, con el objetivo de promover formas de ocio alternativo tales como los juegos de mesa, los de rol y los de estrategia y miniaturismo tanto histórico como fantástico.
La literatura y el cine se encuentran también entre las aficiones de sus miembros, estando su apreciación, difusión y disfrute también entre sus objetivos.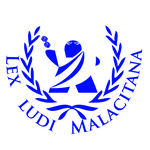 Además de en nuestra web puedes segirnos en...
Twitter:
https://twitter.com/LexLudi
Facebook:
https://www.facebook.com/LexLudiMalacitana/
Puedes adquirir nuestro microbadge en:
https://boardgamegeek.com/microbadge/41580