Article
Edit
|
History
|
Editors
Star Wars Miniatures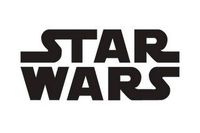 There have been so many manufactures making Movies: Star Wars products, but there only been a few companies licenced to make gaming miniatures.
Comet Miniatures
Under the name Mini-Metals, Comet Miniatures produced a small range of Star Wars miniatures in the 1980s (OOP).
Grenadier Models
In the 1980s Grenadier started to produced box sets and blister packs of Star Wars 25mm miniatures to support West End Games Stars Wars role-playing game and later in the 1991 Star Wars Miniatures Battles (OOP).
Wizards of the Coast
Wizards of the Coast produced a small range of 28mm miniatures for thier edition of the Star Wars role-playing game, but in 2004 they published a collectible miniatures games called Star Wars Miniatures which was supported a range of 28mm pre-painted plastic miniatures which also was designed to be used with their Star Wars role-playing games and in 2006 they published Star Wars Miniatures Starship Battles with a range of pre-painted collectible space ships (OOP).
Wizkids
Wizkids in 2007 produced a game called Star Wars PocketModel TCG which has Star Wars Starship models which are punched out from pre-painted plastic cards, and snapped together with interlocking tabs.
Micro Machines
Micro Machines are mini toys made by Galoob (now part of Hasbro). In the 1990s they made a number of box sets of Star Wars toys including Star Wars Figures, Space Ships and Pod Racers which many gamers found very useful for games (OOP).
Micro Machines has got the licenced in 2015 for the new Star Wars movies and now producing a collection of Star Wars toys, base on the new films.
LEGO
LEGO have been licenced to produced a very large series of Star Wars LEGO Toys which some gamers do use for games (For further information see Components: Construction Toys).
Fantasy Flight Games
Fantasy Flight Games and thier partners are producing a game called Star Wars: X-Wing Miniatures Game, which comes with a series of expansion sets of a spaceship, game cards and tolkens for the game. Also they are producing a number of other games with miniatures based on Star Wars using a simler format, including Star Wars: Armada, Star Wars: Imperial Assault and a the full miniature game, Star Wars: Legion.
Hot Wheels
Hot Wheels (Mattel) was licensed in 2015 to manufacture a series of die cast Star Wars Starship (and other craft) toys which either comes with 50mm "Flight Stand" or a "Flight Navigator" (they could be rebased). They are "fit the box" in scale and most of the major ships have been produced.
Hasbro
Hasbro has produced a series of "fit the box" Star Wars toys called "Star Wars Titaniam".
External Links
---
[What Links Here]