Article
Edit
|
History
|
Editors
The 15 Mill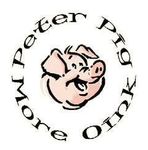 The 15 Mill is a free to download wargaming magazine, published by Peter Pig. A not for profit magazine, that promotes the use of 15mm miniatures and modelling in wargaming.
Quarterly publication (4 magazines per year). PDF format. Can be downloaded for print or screen viewing.
Dedicated to 15mm wargaming and associated matters.
Free to view and download.
No advertising.
Covers all periods and genres.
Once published , editions will remain available.
Each edition will include a set of "gamette" rules.
No regular features.
All are welcome to submit articles.
[What Links Here]