Article
Edit
|
History
|
Editors
The Great War Series
The Great War - World War I
The Great War Series games allow the players to fight World War I. This starting series was inspired and shares similar rules and scale with Europa series.
This games covers the western front (France, Belgium, Italy, Germany) from 1914 to 1916.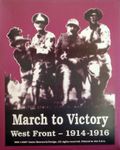 This games covers the forces on the west from 1917 to 1919. It includes maps on Africa and Mexico.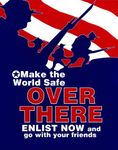 Items related to Glory series
Articles on this series in Europa magazine
[What Links Here]